Alice 19th is an exciting story from master manga artist Watase Yuu. Set in modern-day Tokyo, the tale follows the trials of 15-year-old Seno Alice as she treads the path to become a Lotis Master. The Lotis are symbols used to signify positive traits of the heart and mind, and only someone with strong will and a good heart can master them.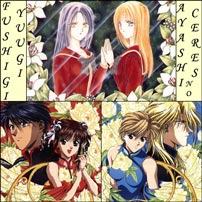 Following Watase's mythology-laden stories Fushigi Yuugi and Ayashi no Ceres, Alice 19th derives its central theme from the runes, a self-contained symbolic alphabet commonly associated with the peoples of ancient Britain and Scandinavia. Runes have been used by various cultures to represent all manner of ideas over the centuries. Just as the Lotis of this story, runes were at times accorded mystic significance. Those people able to successfully communicate using the runes were regarded with a certain awe and respect. One of the most popular references to such mastery of the runes is found in Norse mythology, where Odin (or Woğun) is said to have sacrificed himself for nine days in order to learn the runes of power.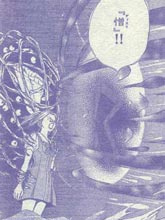 Of course, power can be a force for evil, as well. In the world of Alice 19th, the Maram are the antithesis of the Lotis, and a Maram Master can call upon all of the negative traits of heart and mind to cause heartache and despair. Whereas only a select few can use the Lotis, anyone who succumbs to the evil urgings of their heart may use the Maram, including Lotis Masters! Although it's probably too early to be certain (Ch. 11, as of this writing), 16-year-old Seno Mayura, Alice's sister, seems to be on the path to becoming a Maram Master.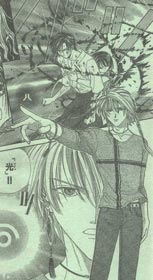 Mirroring the Norse tradition, the Seno sisters hone their skills and instincts as they master the words of power. Each new Lotis or Maram word brings them closer to their "Inner Heart" and most likely, to a confrontation. Charting the steps of that journey, I've put this site together to take a look at each of the symbols as they appear and are used for good or ill. Besides Alice and Mayura, there are several other characters who apparently can use the runes, and their activities are noted as well. If all of this whets your appetite for even more Alice 19th, you can check out the wicked translations at Alice Nexus (aka. Fantasy Land), or hang out on the Alice 19th Mailing List.